MNCC Again Triumphs in the NZSOR Sire Summary List, January 2007
The latest results from the 2007 Sire summary of the NZ Ovine Sire Referencing Group (NZOSR) have again been excellent for rams bred from the MNCC flock. After the annual selection day held in Fielding on January 28, MNCC ram 358/04 (with a SIL DPP index of 1922), was voted by NZOSR members as the reference sire. Out of the 750 recorded rams tested from 57 flocks, 4 MNCC rams are in the top ten and 22 feature in the top 100.
Particulary pleasing is that a FE tested sire has again come out on top of the selection list, repeating the 2005 performance when another Romani bred ram, MNCC 300/03, was top sire.
The Coopworth Society technical committee have invited MNCC 358/04 to be the Coopworth representative FE ram in the AgResearch Poukawa Sheep Breed Comparison trial.
The complete NZOSR Sire Summary for 2007 can be obtained from the NZ Coopworth website (pdf file, 130 KB).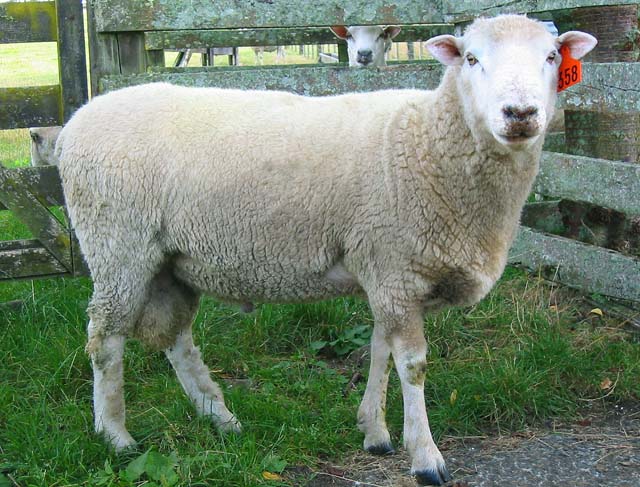 NZOSR Reference Sire MNCC 358/04
Trait
Dual Purpose Productivity (DPP)
Reproduction (DPR)
Survival (DPS)
Growth (DPGm)
Meat (DPMg)
Wool (DPW)
FE Test (sporidesmin/body weight)

Index
1922
573
204
439
498
208
0.6 mg/kg

Rank
4
94
87
25
6
208

Return to Romani Homepage